Welcome
Dentist Rockville, North Bethesda MD
Also serving: Bethesda, Kensington, Garrett Park, Silver Spring, Potomac, Gaithersburg, Chevy Chase, Northern Virginia, and the Greater Washington DC Metropolitan Area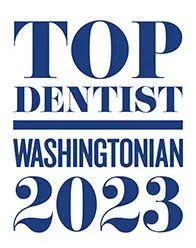 North Bethesda Dental Associates
Dr. Charles Doring - Dr. Clementina Perez-West - Dr. Robert Tilkin

Our team at North Bethesda Dental Associates are not only following CDC guidelines for infection control but have exceded those guidlelines. All patients and team members must use hand sanitizer when entering our office. A short COVID-19 questionnaire is then filled out and everyones temperature is taken with a temporal thermometer. We use N95, KN95, surgical masks and face shields depending on the procedures for each patient. We have bacteria and virus killing air purifiers throughout our office. All rooms where aerosols have been generated are fogged with hypochlorus acid (the same solution applied to fruits and vegetables at the grocery stores). Additional time is provided to thoroughly decontaminate the treatment rooms when our patients are dismissed. We have enacted these procedures to protect our patients and ourselves. At North Bethesda Dental Associates, your health is our primary concern.
Whether your dental needs are a complete exam and cleaning, a full-mouth restoration, or anything in between, we promise to provide you with exceptional care as we enhance the natural beauty of your smile. Below are just some of the many procedures and services we regularly provide to our patients – with a gentle touch, and stunning results. Your smile is our first priority, and we'll give you something to smile about.
If you have any questions, concerns, or would like to schedule an appointment, please contact us today. We look forward to providing you with the personal care you deserve.
Sincerely,

Dr. Doring
Dr. Perez-West
Dr. Tilkin
Your North Bethesda Family Dentists
When you visit our North Bethesda dental office, your smile is our top priority. Dr. Doring, Dr. Perez-West, Dr.Tilkin, and their entire team are dedicated to providing you with the personalized, quality dental care that you deserve.
When you visit our office you will experience all that modern dentistry has to offer, including a comprehensive list of general, restorative and cosmetic dental services to meet the needs of the whole family (Children welcome). Our goal is to assist each patient in achieving and maintaining long-term dental health and a beautiful smile. Some of the services we provide include:
Cleanings & Exams
Invisalign
Root Canal Therapy
Periodontal Treatments
Extractions
Teeth Whitening
Tooth Colored Fillings
Crowns & Bridges
Porcelain Veneers
Dental Implants
Part of our commitment to serving our patients includes providing information that helps them to make more informed decisions about their oral health needs. This website is a resource we hope you'll find both useful and interesting.
---
A Letter From Our Founder | What's New In Our Office | Links